This content is only partially available in English.
Management Department
Corporate Management, Strategic and International Management, Business Planning and General Business Administration: The range of lectures offered by our department covers the entire range of topics in corporate management.

We have committed ourselves to the following goals:
We teach theoretical concepts from strategic and international management in English and German.
We develop an integrative view of corporate management.
We deepen these concepts using practical examples, case studies, and the development of a business plan.
Our lectures for bachelor's degree students
Our lectures for master's degree students
m3 lecture series
The lectures offered by the department are rounded off by the Mainz Management & Marketing Forum (m3). Every semester, we invite several top business leaders to give lectures in the auditorium in the fields of corporate management and marketing, and they are also available to answer your questions.
Current events
Nov. 8, 2022. 6:30 pm | Aula on campus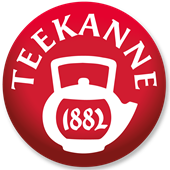 TEEKANNE: Innovation und Tradition
(Innovation and Tradition, held in German)
Jesper Petersen
Head of Marketing, PR & Sales
Teekanne GmbH & Co. KG
Nov. 30, 2022 6:30 pm | Aula on campus
Nachhaltig führen – Voraussetzungen und Erfolgsfaktoren
(Sustainable Leadership – Prerequisites and Success Factors, held in German)
Gordon Riske
fromer CEO of the KION Group, Deutz und Kuka – now Member of the Supervisory Board of various international tech companies