This content is only partially available in English.
Operational Controlling
Controlling is a service for management. Controllers support management in planning, steering, and monitoring operations.
In this class, students learn how to budget costs and revenues, identify and analyze deviations at an early stage, and contribute to greater profitability through cost management. They also learn how to secure liquidity through financial planning, which key figures are particularly important, and how to report meaningful information.
Career prospects
Controlling

Finance and accounting
Corporate management

Management positions with cost/profit responsibility

Management functions in small and medium-sized enterprises
An interview with your lecturers
What do you find exciting about Business Administration and your discipline?
Professor Dr. Sven Fischbach
Business administration and controlling are application-oriented sciences. It is fun to teach – and hopefully learn – the relevant theory and its implementation in the field.
What is your motivation for introducing your subject to students?
Professor Dr. Sven Fischbach
At the latest after graduation, all students will have to deal with controlling, not only in a controlling role, but in any management position. So they should know what controlling is all about. One of the main reasons for corporate crises: Shortcomings in accounting and controlling. This does not have to be the case. I am happy to share experiences from my professional work as a controller as well as from numerous consulting projects. I hope that this will enable me to develop students into knowledgeable and enthusiastic controllers who will drive their companies forward.
Professor Dr. Britta Rathje
Solving costing problems, playing with (key) figures and the sometimes almost detective-like search for the factors influencing the corporate profit still gives me a great deal of pleasure to this day. That is why it makes sense to pass on this very enthusiasm to students as part of the Operational Controlling option.
What do you expect from your students?
Professor Dr. Sven Fischbach
The students should not merely consume; they should participate and challenge. Moreover, they should draw the right conclusions from the calculated results and "translate" everything in a way that is suitable for the recipient.
Professor Dr. Britta Rathje
I expect students in this option to have the appropriate enthusiasm and, of course, a certain affinity for numbers. As a lecturer, I try to create a very practical and varied class and am happy to help with comprehension and mathematical problems.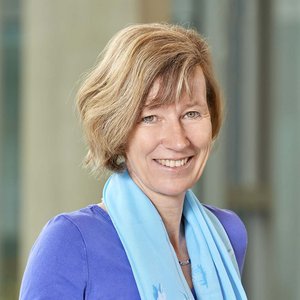 Professor Dr. Britta Rathje