For 25 years, research has been conducted at the i3mainz – Institute for Spatial Information and Surveying Technology. In the coming months, we would like to share impressions from the past 25 years with you to show you what the i3mainz was and is.

But first of all, today we want to say thank you.

Thanks to Wolfgang Böhler, who founded the institute in 1998 with the support of Frank Boochs and Hartmut Müller, when research at universities of applied sciences was still very unusual.

Thanks to all the professors who, in addition to their teaching duties, have raised many millions in funding over the past 25 years.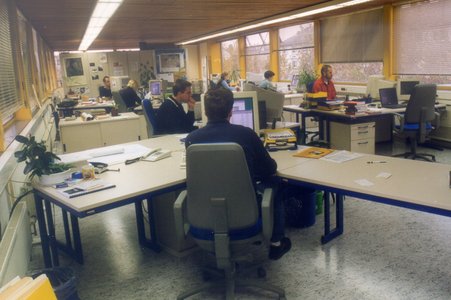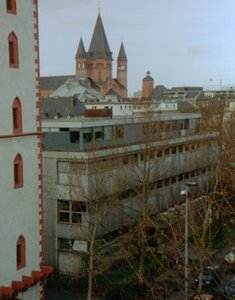 From 1998 until the move to the new location at Lucy-Hillebrand-Strasse 2, the Institute was located on campus in 2009, on the top floor at Rheinstrasse 19 in Mainz. The pictures are taken from the 1998/9 annual reports of the i3mainz. Photo: i3mainz, CC BY SA 4.0
Thank you to our students, alumni, and former and current staff members, because without you all our projects would not have been possible.

Thank you to our project partners from the scientific community, the business sector and the public authorities in Germany and abroad for 25 years of trust and good cooperation.

Thanks to Mainz University of Applied Sciences and our external sponsors for 25 years of support.

#25Yearsi3mainz #25YearsResearch #25YearsTrust