After a two-year covid-related break, 22 students from the Department of Civil Engineering finally had the opportunity to take part in a winter field trip to visit selected companies and construction sites as part of the Interdisciplinary Project module.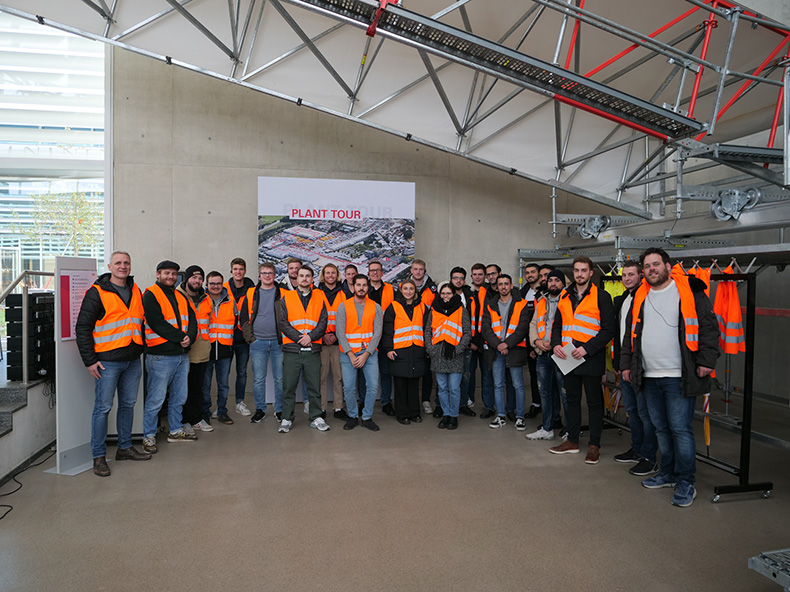 Picture: Group of Civil Engineering students on the field trip
Under the direction of Prof. Dipl.-Ing. Jochen Lüer, Prof. Dr.-Ing. Andreas Garg and staff member Frank Reis, the three-day field trip started on November 23 with a visit to the bridge construction site at the Darmstadt interchange. The field trip group from the Department of Civil Engineering visited a total of three new bridge constructions by the Alzey-based company Eiffage Infra-Südwest GmbH. After leaving the Darmstadt interchange, the group continued to Heilbronn.
There, another bridge construction site awaited the group: They visited the bridge known as the BUGA bridge over Heilbronn's main train station, currently being built by the company MCE GmbH. Due to its striking, jagged silhouette, the bridge is also known as the Lightning of Heilbronn. At the end of the first field trip day, students and lecturers watched the World Cup soccer match between Germany and Japan together in the MCE construction site meeting container in Heilbronn.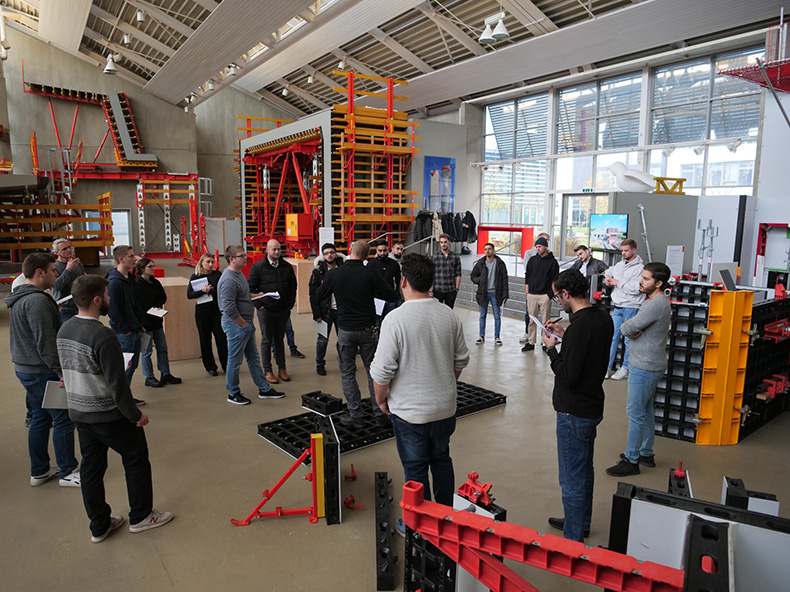 Picture: A visit to the company PERI in Weißenhorn
The itinerary of the second day of the field trip included a visit to the PERI training center in Weißenhorn near Ulm. The students were shown a variety of formwork and scaffolding systems, the production, and career options offered by the company.
On the third and final day of the field trip, the group visited a hospital construction site in Esslingen. There, the company Kleusberg is constructing a ward annex in modular design with the help of a 450-ton mobile crane. A visit to the systems center of GOLDBECK in Hirschberg was the last stop on this year's winter field trip before heading back to Mainz on November 25 after three exciting, informative days.
Authors: Frank Georg Reis and Claudia Schröder