This content is only partially available in English.
Directory
Please log in to get access to full employee list or edit your profile.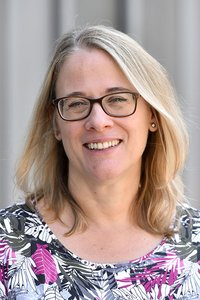 Prof. Dr. Stephanie Swartz
School of Business
Professor of English Language and Culture


Hochschule Mainz
Prof. Dr. Stephanie Swartz
Room C1.05
Lucy-Hillebrand-Straße 2
55128 Mainz
English Business Communication / Intercultural Competence
Speaker of Department of Languages
Vita
October 1998
Professor for Business Communication and Intercultural Competence
Publications
May 2020
In: Veronica Gonzalez Araujo, Roberto Carlos Álvarez Delgado and Ángel Sancho Rodríguez (eds.) Ethics in Business Communication: New Challenges in the Digital World.
Back to list