This content is not available or only partially available in English.
Directory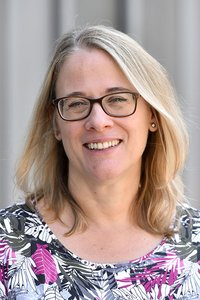 Prof. Dr. Stephanie Swartz
School of Business | Professorships
Professor of English Language and Culture

School of Business | Continuing Education Programs | Master of Law (LL.M. Part-time)
Lecturer


Hochschule Mainz
Prof. Dr. Stephanie Swartz
Room C1.05
Lucy-Hillebrand-Straße 2
55128 Mainz
English Business Communication / Intercultural Competence
Speaker of Department of Languages,
Equal Opportunities Officer School of Business
Vita
October 1998
Professor for Business Communication and Intercultural Competence
Publications
May 2020
In: Veronica Gonzalez Araujo, Roberto Carlos Álvarez Delgado and Ángel Sancho Rodríguez (eds.) Ethics in Business Communication: New Challenges in the Digital World.
Back to list