This content is only partially available in English.
Studying & learning
Among other things, the library offers you help in successfully pursuing your studies as a place where you can concentrate and where you will find numerous workstations with and without computers, along with learning materials. Thanks to our OpenPlus system, you can use these opportunities into the evening hours and even on weekends. In addition, we offer courses where you can learn about the tools used in academic writing and working. This page also highlights other university offers on the topic of (self-)learning.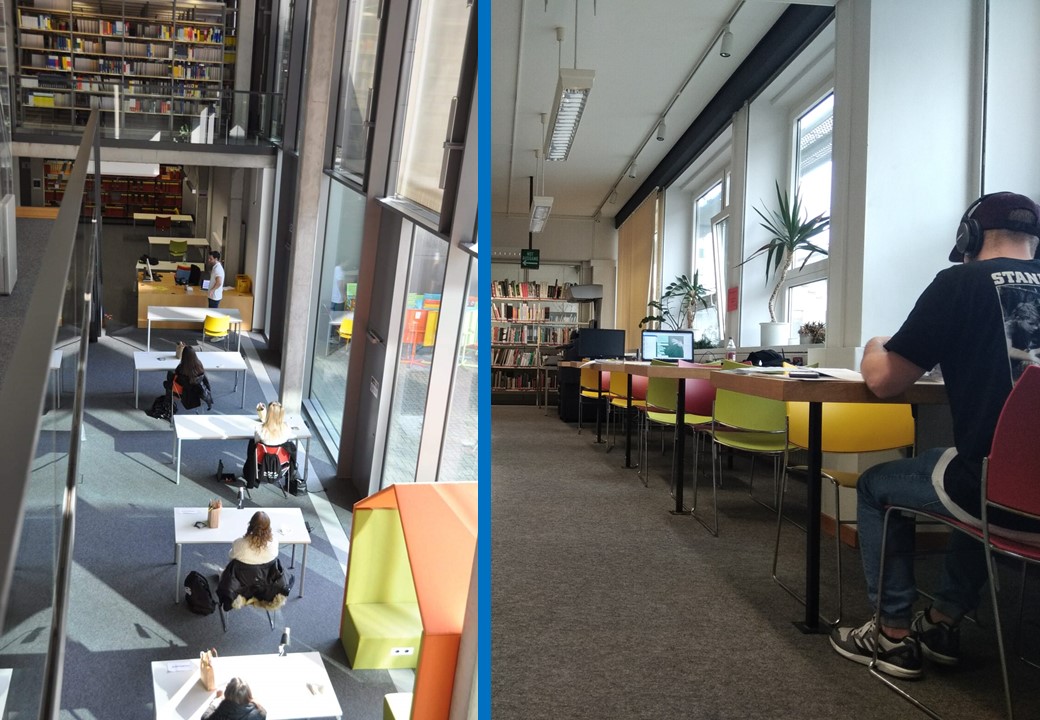 Facilities & equipment for studying & learning
WORKSTATIONS
In the library on the campus there are 125 workstations, as well as 14 research workstations and several computer workstations.
There is also a group room including projector and flipchart for up to 8 people.
In the Holzstraße library there are 40 workstations and 9 research workstations available.
There are also a group workroom for up to 4 people and a media room.
ACCESSIBILITY
Both libraries are accessible by elevator and platform lift.
PRINTING AND SCANNING
Both locations also have a printer, copier and scanner. You will need your StudiCard to use the printer, which must be assigned to a printer account and have a sufficient credit balance.
WI-FI
Free wi-fi is available throughout the library with Eduroam. Instructions for logging in can be found here.