This content is only partially available in English.
Exchange Students
Join us in Mainz!
Mainz is the capital of the German federal state of Rhineland-Palatinate, it is also considered the Wine Capital of Germany! The city is located where the two rivers Rhine and Main meet on the left bank of the Rhine river.
Here you can discover the culture and history of various attractions all around the two-millennia-old city such as the Romanesque cathedral, the Gutenberg printing press. In Mainz you can experience the carnival of the Rhineland at first hand!
Why international civil engineering (ICE)
The ICE program is at the forefront as the only German university with its unique bilingual study opportunities. The ICE program offers flexibility to its exchange students where international students can structure their curriculum according to their needs. Students enrolled at a foreign university can study one or two semesters in the ICE study program.
The course load is currently 30 ECTS per semester but can be tailored to your specific individual requirements.
We provide a broad range of courses at various levels in diverse and interdisciplinary learning environments. Students can also work on their bachelor's thesis and take part in independent research projects. There is also a possibility for incoming students to improve their language abilities with the different levels of German language courses offered.
The handbook and course catalogue for the current semester can be found in the Download section.
How to apply?
Ready to begin your trip to Mainz?
There are two ways to get to Mainz, the ICE program accepts students from our partner universities as well as "free movers" whose home university is not an ICE partner university. Both paths have the same online application which is very simple.
First, your home university has to nominate you. This is usually done through the international office of the university. Once the nomination has been confirmed, we will provide the latest information, and you can start your application:
complete our online application
create a password and register
upload all requested documents (the Learning Agreement is most important)
Receive an acceptance letter immediately after the deadline
Health Insurance
International students may now apply for their visa
All exchange students should then apply for accommodation
Enroll
For more information, please see here
In­ter­na­tio­nal Activities
As part of the ICE program, every semester we carry out international activities with the support of our partner universities where both students and professors interact through exchange lectures or Collaborative Online International Learning.
Under the "Internationalization at Home" project founded by the German Academic Exchange Service (DAAD) and the German Federal Ministry of Education and Research (BMBF), virtual tandem lectures are performed between the Mainz University of Applied Sciences and partner universities around the world. The subject of each lecture is decided together by lecturers, and simultaneous classrooms are organized for virtual exchange. For further information about the international exchange lecture series, please click here.
"Collaborative Online International Learning" is a methodology of collaboration between students and teachers from different countries. Students from foreign institutions virtually interact with students from Hochschule Mainz. The objective is for students to collaborate on tasks and assignments that both professors have already created.
Students, by working with a foreign peer, develop important abilities in today's world: cultural empathy, knowledge of other cultures, communication, teamwork, and linguistic competence, among others.
It is possible for both students and professors to establish new contact networks, forming new professional and personal bounds.
In­ter­na­tio­nal Cooperations of Civil Engineering
Our university maintains intensive contacts with universities all over the world. The following map provides an overview of the cooperations of the Department of Civil Engineering. If your university is not listed, you can contact our International Office to find out what opportunities are available for an exchange semester in Mainz.
What our Students say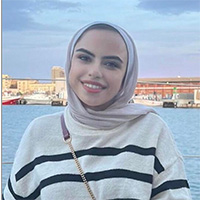 Dania Yaghi
Exchange Student, winter 2022
"I really enjoyed my exchange semester at Mainz University. The International Civil engineering program gave me the opportunity to take courses in English and German, despite my difficulties with the language previously, thanks to the Professors, the subjects in German were not a challenge, because they did not hesitate to re-explain in English when I had difficulty and always answered my inquiries. I had the chance to participate in group projects and workshops that developed my personality. It was the best experience as my German language skills improved and my horizon and knowledge expanded!"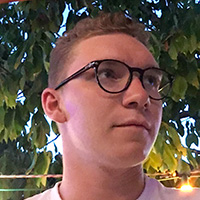 Gregoire Truffaut
Exchange Student, Winter 22
"I enjoyed that the lectures on Sustainable Built Environment was accessible for an Erasmus student of Architecture like me. I learned a lot about the use of Bamboo as a new building material from people who are really enthusiastic about it"
How to contact
Prof. Dr. Alfons Buchmann
Degree program director